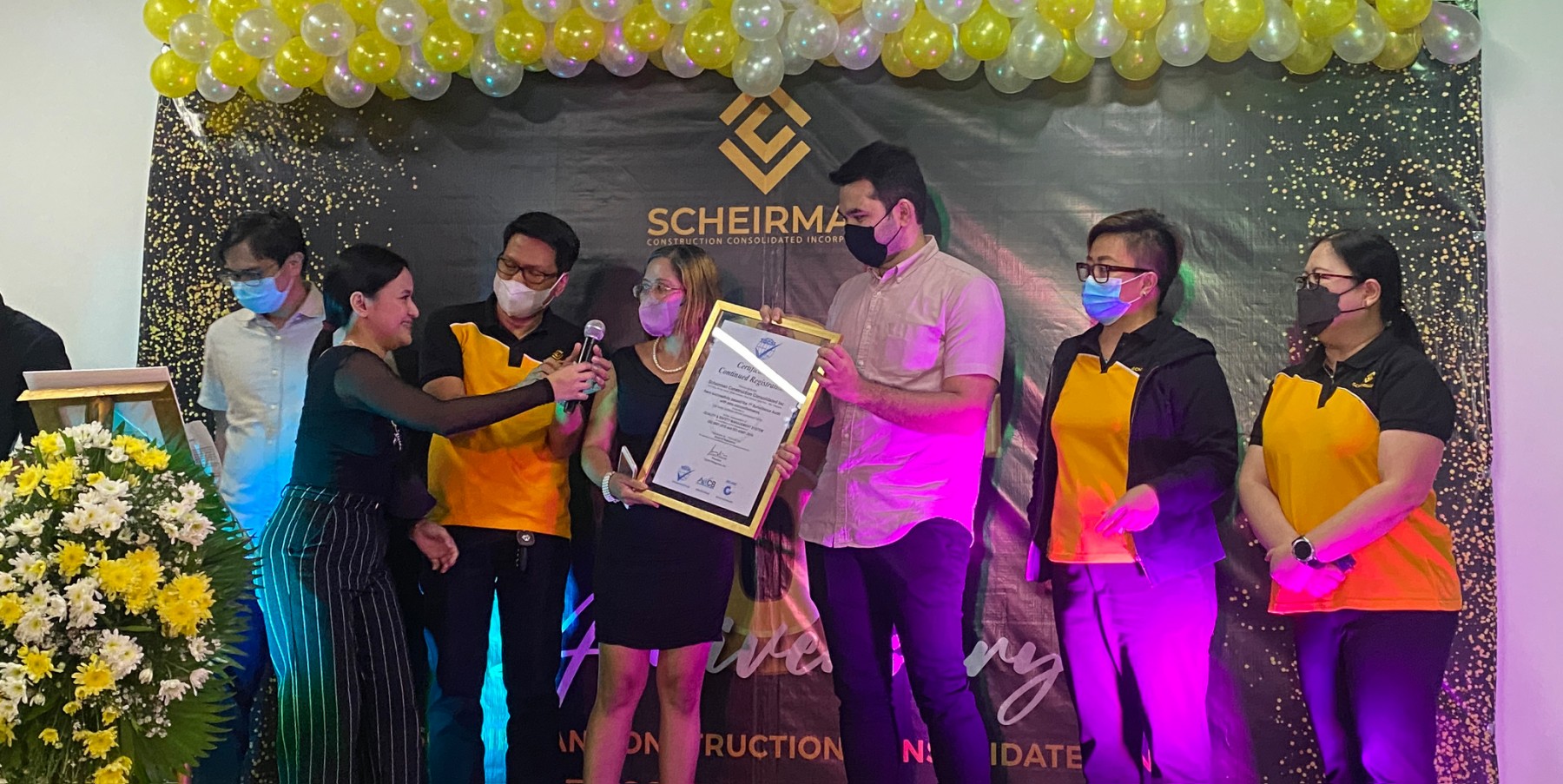 SCHEIRMAN GETS ISO REACCREDITATION
---
Scheirman Construction Consolidated Inc., a rapidly expanding AAA construction company, has been added to the list of companies around the world that adhere to the highest quality and safety standards, which are critical qualifications, particularly during the COVID-19 pandemic.
On June 23, 2021, the company received two ISO certifications from TQCSI for the first time: ISO 9001:2015 (Quality Management System) and ISO 45001:2018. (Safety Management System). In which the certification ceremony coincided with SCCI's fifth anniversary that took place on July 30, 2021.
President and CEO William Russell Scheirman Jr. stated that the company is dedicated in providing a safe working environment for all employees, especially during the pandemic.
"It was a humbling experience to be awarded these certifications by TQCSI. The journey was tough, especially since all preparations and the actual audit were done during the pandemic," he said.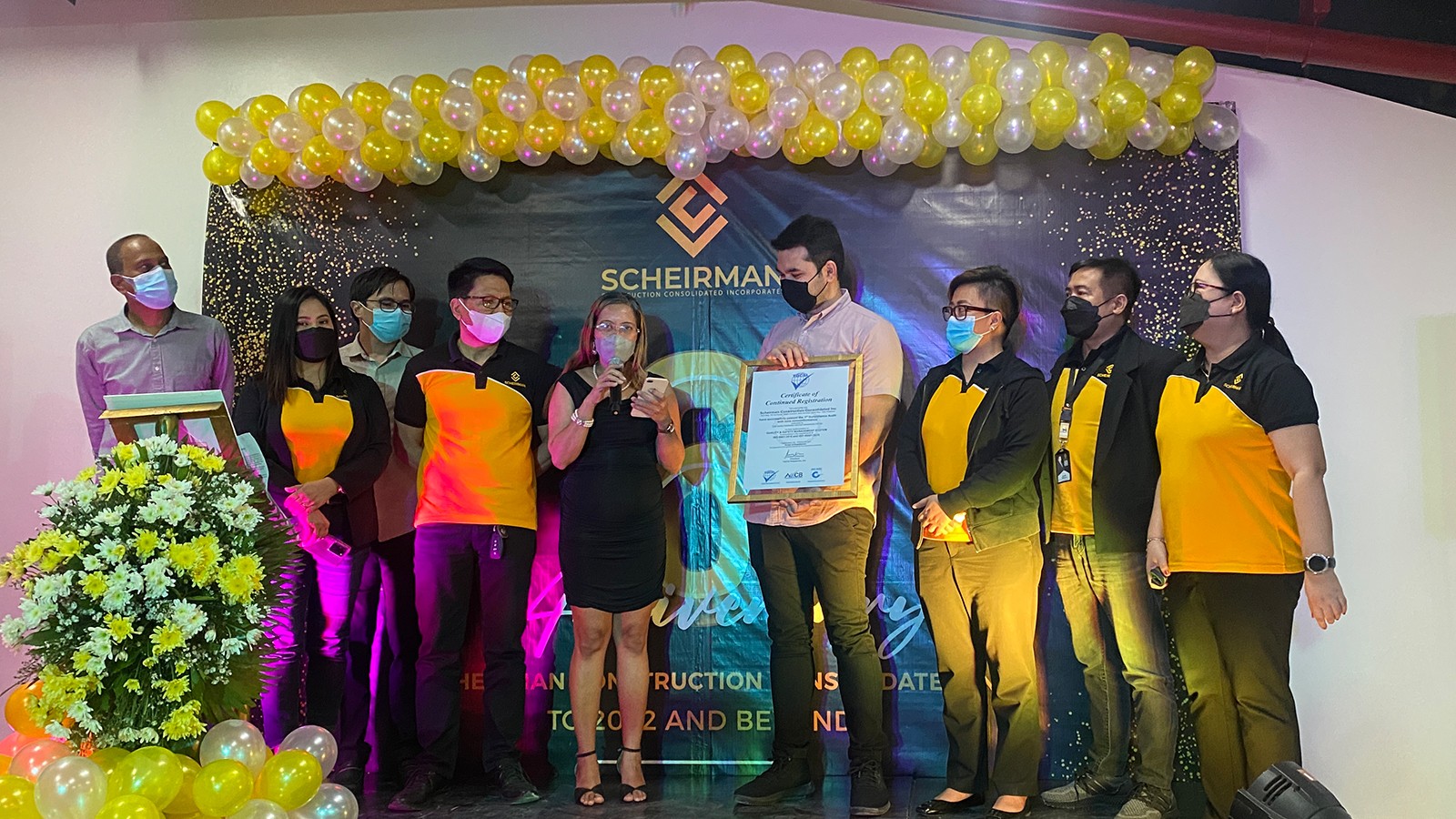 An extensive company-wide audit was conducted last June 16 and 23, 2021, covering its corporate offices in RS City Square Junction, Cainta, Rizal, and an ongoing project in Cebu. To achieve this accreditation, the Audit department examined more than 17 other departments and a total of four dozen procedures.
Consistent efforts and adherence to legal standards are required to maintain this accreditation. With this, the entire Scheirman Construction community continues to work together to improve its policies and procedure, which was not in vain when it received the same accreditation again in 2022.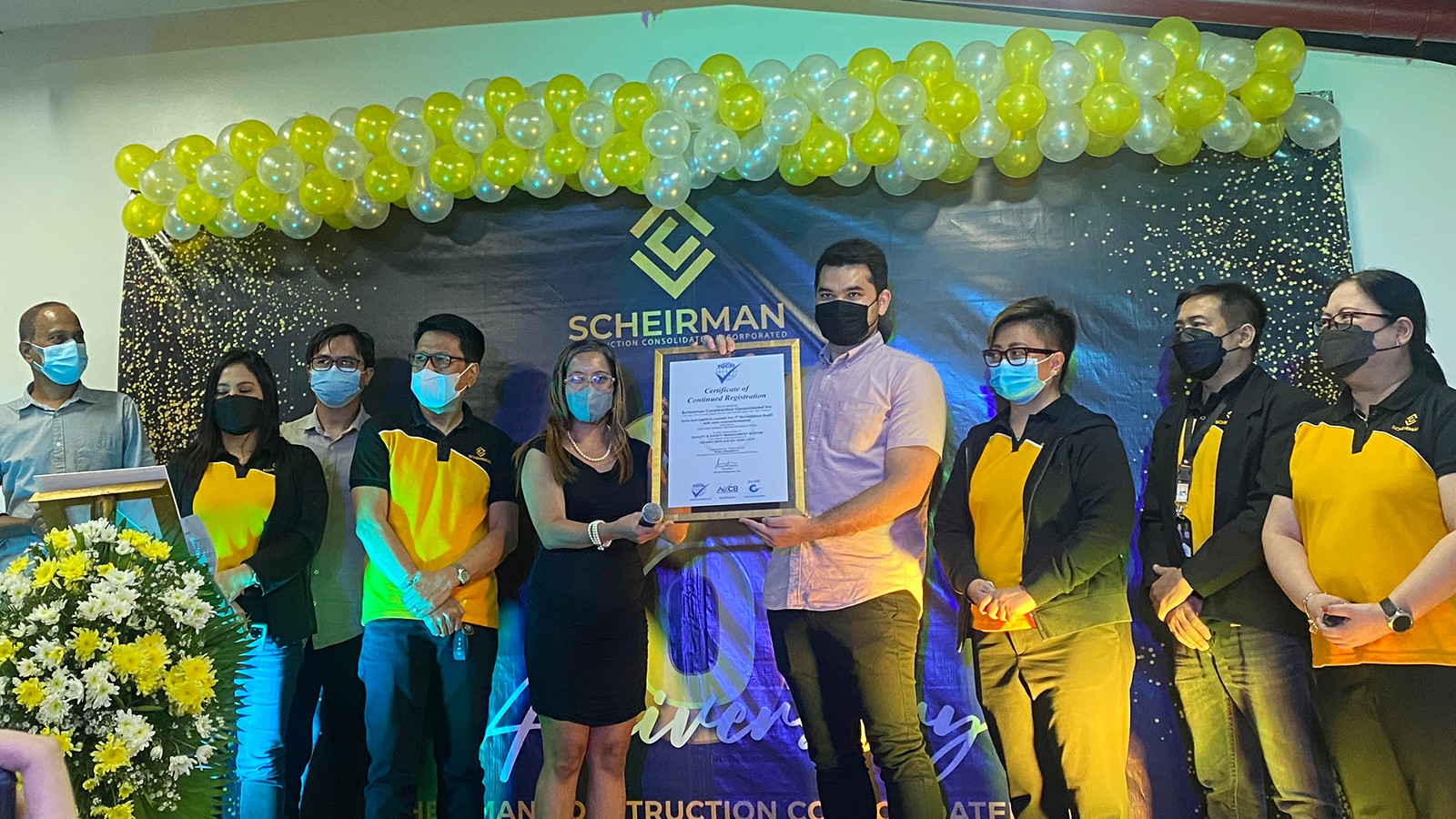 "Every Industrial Engineer hopes to successfully lead an ISO project but nobody imagined pursuing one during these trying times brought by this pandemic. This makes our twin certifications doubly rewarding. We honor the commitment of our management and employees for the relentless focus on excellence, safety and quality," said Hazel Rosettes, Scheirman Construction Lead ISO Facilitator and Senior Vice President-Management Group.